Carol has been a manager in many different adventures. She started learning her management style early, as the first born of five siblings. Later she learned about developing and building large projects in a real estate mortgage firm and then at a savings and loan. Managing other people's children came later as she worked in a school library. Carol perfected multi-tasking and keeping everything running as a mother with four children.
While her first love was the theater, being herself and interacting with people is the part in which she is most comfortable. At Haas & Associates, she can use all of her talents in making sure the day-to-day activities of the Firm run smoothly, answering calls, fielding questions about the Firm, and helping people to understand how the process works. Keeping the Firm running smoothly, and helping the attorneys and staff serve our clients, taps into this lifetime of skills. "Every day is a good day, I enjoy what I do, helping people and working with an excellent set of professionals".
Now that the family are all adults, she enjoys her cats, Jacob and Lynx. Spending time at the beach is a relaxing necessity. Family dinners, which her children now host, are proof that life does change and with that, new opportunities come along every day.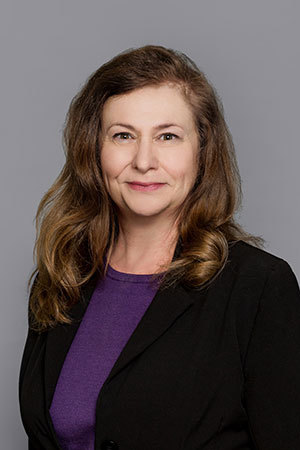 Carol DeVita
Firm Manager
EDUCATION:
COMMUNITY INVOLVEMENT:
Call us to discuss your unique needs and goals.